How to use the Opportunities feature
We created the Opportunities to enable agencies to connect with more agencies as well as give you a place to:
Fill a job
Offload a project
Earn some quick referral fees
Create some co-marketing together
Submit an open offer to do an ideation call and see what happens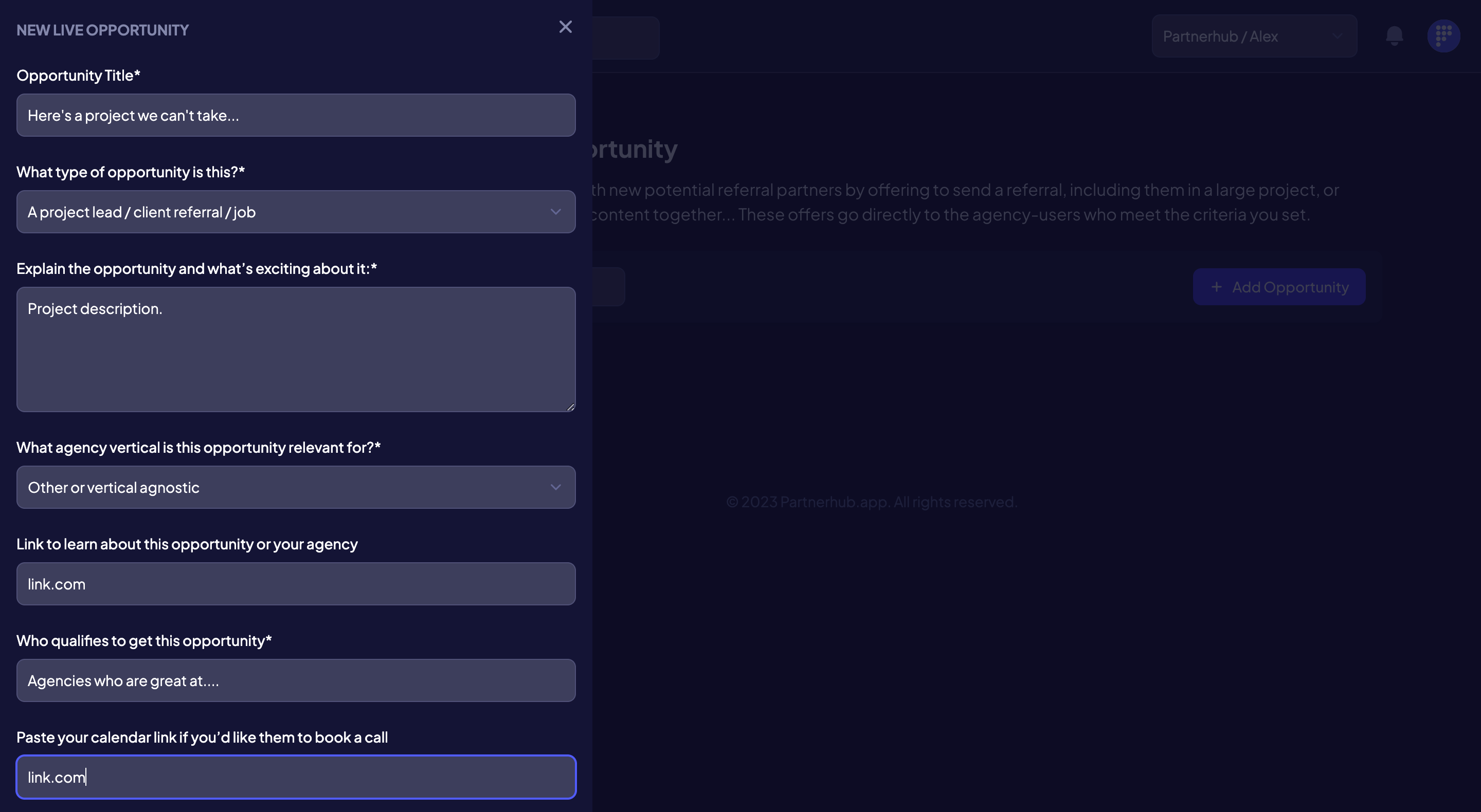 Next steps:
Create Opportunities (to earn, co-market, or just meet other agencies).
Shop the Marketplace by numerous filters.
Send requests to partner.
Add to a project, share referrals, create tasks, chat, share docs...

See you inside!