Why wouldn't your directory be one with your PRM?
Our users asked, and asked... and then some begged... so we built it. No longer will your partner directory be separate from your ecosystem management platform.
Show your partners you want to drive them business.
A partner directory which looks great, allows for filtering, and portrays your partners in a way they will be proud of. Most of these directory products are expensive, they require another login for your partners (on top of their portal login...), and they are cumbersome.

Your partners can edit their own profiles.

Two types of lead capture, customized colors, listings...
Partner directories can be so much simpler when they are derived from your ecosystem management platform.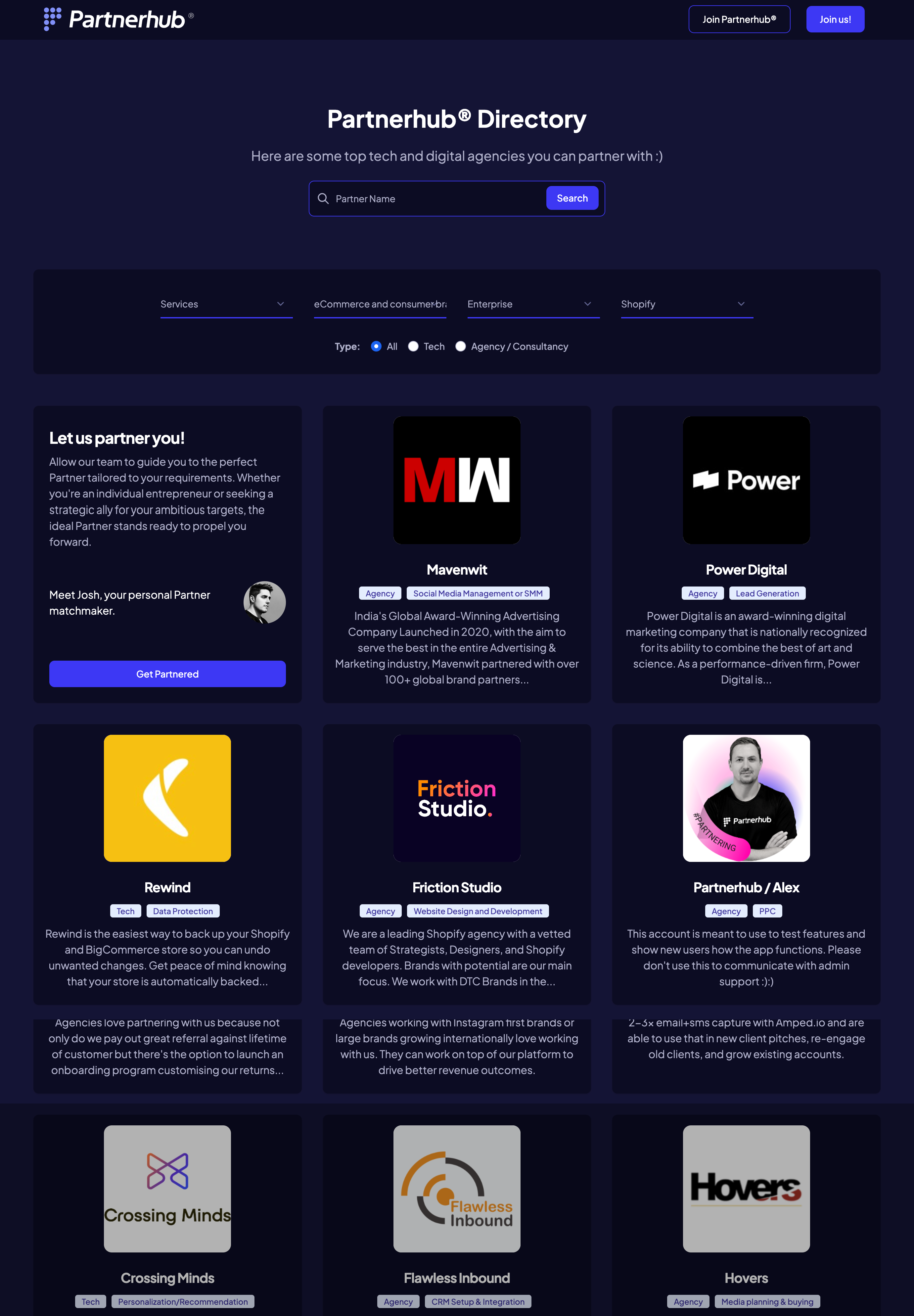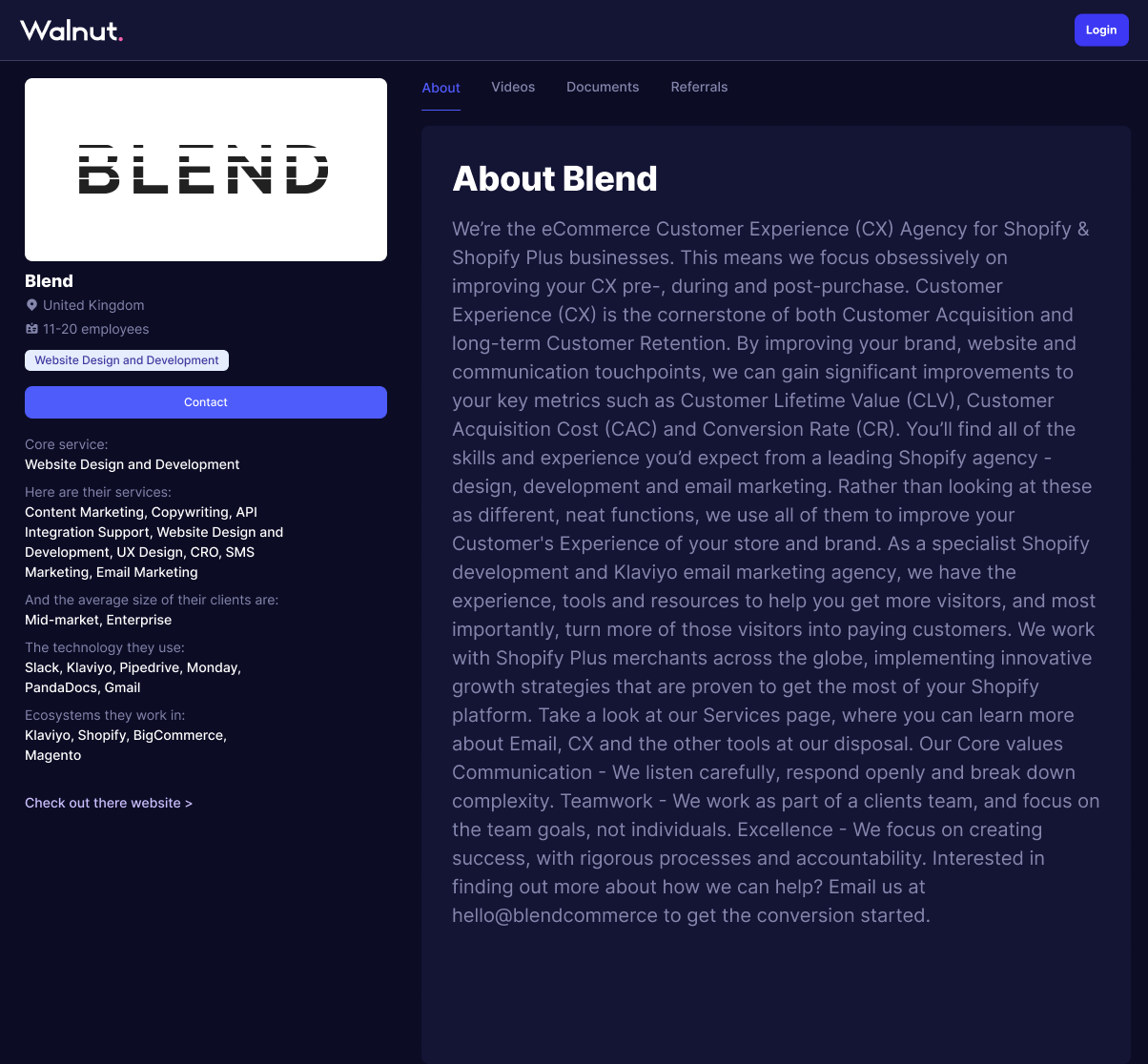 Showcase your partners and drive them leads
Deliver great service experiences fast - without the complexity of traditional ITSM solutions.Accelerate critical development work, eliminate toil, and deploy changes with ease.
Filters to make it easy for people to find the specific partner.

The form goes straight to your partners.

Links to join your program are tracked and associated with your profile.
Apply for your free account
Partnerhub® is free, but it's invite-only.

Get started now!

Liquid error: can't find partial "includes/code_snippet/1". url: www.partnerhub.app/directory/partners?63b003ba_page=2 page: directory partial stack: code_snippet, modules/siteglide_system/code_snippet